http://www.visitorsdetails.com
Directory World
As always,  Fashion Week comes to end and the years biggest fall trends come out of the woodworks. With some reoccurring from years past, and handful of trends are taking a turn for the better. This Fall is all about being different and standing out in your own unique way. Fashion week has inspired countless styles for any type of look whether that be feminine and soft or chic and street, you name it there is a look for you. We came up with some of our favorite looks trending this Fall. If you are looking to refresh your style this Fall these looks won't break your bank! Who doesn't love that? 
(Pictured: SOL01 $10.88, HIGHNESS $10.88)
SOFT VIBES 
From years past velvet has been thought of as stuffy or outdated, but surprisingly it was all over the runway this season. Gorgeous velvet shoes, bags, and clothing items filled the runways inspiring everyone! These velvet picks are a simple way to give any Fall look a warm and luxurious vibe.
(Pictured: TEDDY $10.88, KIOLA $10.88)
SOFT VIBES 
Fluffy fur accessories really made a strong impression on this season's runways. Showing off in various forms caught the eye of many. Adding anything fluffy to your look will instantly make it on trend.
(Pictured: OLIVE36 $13.88, NEELA $20.88)
MILITARY INSPIRED 
Most season trends seem to be fads, but the military look always seems to be on the radar every year. From the runway to street style fashionistas can't get enough, and we are right there with them! Military pieces like a combat boot are amazing for the transition months of fall. You will never go wrong pairing with a cute dress or skinny jeans!
(Pictured: GELATO01 $10.88, EVA1 $12.88)
BROWN IS THE NEW BLACK 
Brown, wheat, tan, cognac, and  camel are rapidly becoming the "It" shade of the season! Rather than opting for your traditional black Fall staples, pick up your favorite styles in one of these colors instead. In doing so, not only will you look fashion forward but you will stand out in the best way possible.
(Pictured: BERNIE $10.88, RUNNER02 $10.88)
LESS PREP MORE STREET 
With athleisure taking over the fashion world, it's not much of a surprise we saw a lot of it on this seasons runway. Not only did it take over the runway many of our fav. celebs LOVE this look! To nail this look think less prep and more street. Add a sneaker instead of a flat or even throw on a baseball cap! It seems too good to be true, but making these slight changes will transform any look to a trendy athleisure look.
(Pictured: ADALIZ3 $15.88, MAX2 $26.88)
FREE-SPIRITED 
This is one trend we are really excited to see emerging this fall! The runway was filled with oversized maxis with different accessories and boots! This trend is so easy pull off. You can pair your favorite maxi with a leather jacket or knee high boots. Or you can pair your everyday wear with a boho chic chunky necklace. The possibilities are endless with this fall trend.
Don't forget to share your favorite Fall trends with us! We would love to see what is catching your eye this fall. #wfsstyle #wfsfashion #wfsfall #wholesalefashionshoes
Read More|Posted September 15, 2016 |Categories: |0 Comments
http://www.visitorsdetails.com
Directory World

A girl has to love her heels. The instant leg lengthening and boost of confidence when you walk is the reason why they are so addicting. Step into those heels and bam! - you feel like a model ready for the runway. Although, this does come with a price. Whether they be 3 inches, 4 inches or even 7 inches - they are not always the most comfortable type of shoe. It is hard to go a full day walking in 5 inch heels, even if they are absolutely gorgeous. What some women may not know is that there are easy and simple solutions to making any heel more comfortable. With these simple tips and tricks, you will finally be able to wear those stilettos all day long!
TIP #1  WEAR YOUR HEELS IN AHEAD OF TIME
Some heels of any height won't be comfortable right out of the box. In their brand new state, they may feel a little stiff and hard on your feet. A good trick is to buy heels ahead of time (for example - a week before an event) and wear them around the house or somewhere you feel comfortable breaking them in. Maybe even do a little cleaning or chores around the house in them. You don't even have to get them dirty if you are walking on a clean surface and they will still look brand new for your event! This will help you practice they way you walk in them, and make them less stiff from practice wear. 
This woman even does her cooking in heels
TIP #2 ALWAYS WEAR INSOLES 
Heel insoles are an inexpensive, easy and quick fix that can greatly improve the comfort of your heels. 

BALL OF FOOT CUSHION PADS 
These insoles typically come with an adhesive backing and sticks directly inside your heel where the ball of foot rests in the shoe. They absorb shock from the impact of your heel to the ground due to the foam/gel material the cushion is made with. They also help with foot perspiration/sweatiness by absorbing heat, and provide added metatarsal comfort that keeps the foot from sliding forward. Gel and plastic insoles may promote foot sweat, so going with a foam smooth fabric version is a better choice. 
BACK OF HEEL GRIP 
These insoles also typically come with an adhesive backing and sticks directly inside where the back of your ankle meets the back of the shoe. This is often a common area where the rubbing of your skin against the shoe causes blistering, pain and discomfort. These grips not only work great in heels, but you can also use these in uncomfortable flats, men's shoes and kid's shoes. These are typically made with a soft material that grips against your skin to prevent excessive rubbing, and contours to your foot to prevent your heel from slipping. These also make it easier to walk in heels and maintain your balance due to the gripping texture. 
 NO SLIP BOTTOM GRIP 
These grips also typically come with an adhesive backing that sticks directly onto the bottom of your heel's sole. These can also be used on flats that are too slick and slippery on the bottom. These help the sole of your heels really grip into the ground rather than slip and slide on a smooth surface. 
TIP #3 DO SOME STRETCHING 
Walking around in skyscraper stilettos is a workout for your legs! It's always a great idea to stretch out your calves and hamstrings. You can also rotate your ankles around in different directions to prepare. Walking around in a tip toe motion (like you're wearing invisible heels) while getting ready is an easy and simple exercise that will prepare your muscles for what's to come. 
TIP #4 WEAR THE CORRECT SIZE
There are many women who may not know that all shoe manufacturers are different and not all shoes are made the exact same size. You may be a 7 in one brand of shoes, and you may be a 7.5 in another brand due to the slight difference in brand sizing. When buying heels, make sure that they fit comfortably - not too tight and not too big. Don't only try on your size - try on a couple different sizes close to yours as well. Too tight shoes are such a pain and will rub your skin raw all day. When in doubt, go a size bigger. You can always put insoles into your heels for a better fit, and it is better to have a little wiggle room versus being way too tight. 
TIP#5 Platformed, Caged, Ankle Strapped and Chunky Heels Are Your Friend
If you commonly experience heel discomfort or have trouble with your feet lifting and sliding out of your heels, these 3 styles are perfect for you! 
PLATFORM HEELS
Platform heels flatten out your foot more and reduce the high arch a 4-5 inch heel can make. A 2 inch platform on a 5 inch shoe is almost like walking on a 3 inch heel, that gives the appearance of a 5 inch heel . This type of heel helps you to not walk on your toes all night, and provides a bit of comfort for high heel wearers. 
CAGED & ANKLE STRAP HEELS 
Have you ever worn a pair of heels to find your foot slipping and sliding or even lifting out of the shoe as your walk? This problem is a thing of the past with the rising trend of caged and ankle strap heels. The tighter and more secure fit really helps keep your foot in place, and helps you to feel more secured and balanced in your heels. These styles are also often adjustable and you can tighten the shoe to really fit to your foot shape. 
CHUNKY/ BLOCK HEELS
Many people may not know, the skinnier the stiletto, the more painful and unstable it is. The reason a block/chunky heel is more comfortable is because you have more stability and are able to maintain your balance because you have something that is thicker and won't wobble under the weight of your foot. The wider surface supports the back of your heel much better and provides a more stable comfortable fit. 
 

We hope you enjoyed this post and we hope we have been helpful in sharing these tips and tricks to make heels more comfortable. 
Read More|Posted May 18, 2016 |Categories: |0 Comments
http://www.visitorsdetails.com
Directory World
At Wholesale Fashion Shoes, Spring is one of our favorite seasons. Flowers are blooming, the grass is greener and the birds carry out their morning symphonies. We love how spring brings out heels in fun floral prints, espadrille soles, and pastel wedges! Spring style is so fresh, bright and fun - and that's exactly how we want you to feel in our shoes when taking them along with you on a Spring vacation! Today we wanted to showcase some of the best places to visit in the springtime, and how Wholesale Fashion Shoes can make your visit a stylish one!
DESTINATION #1 BALI
"Why go: The late spring ushers in Bali's dry season, so you can expect warm daytime temperatures and very little (if any) precipitation. You'll be able to soak up the sun's rays as you enjoy hiking, water sports activities and the beach." Sandals, wedges and other beach ready footwear is perfect for Bali and it's hot and dry weather. Jelly sandals are even better for the beach.   (travel.usnews.com)
What Shoes Should I Bring to Bali? 
DESTINATION #2 PARIS
"Why go: Springtime in Paris is cliché for a reason. Sure, T-shirt weather hasn't quite arrived, but the city slowly awakens from its winter slumber. Once again, the booksellers return to their displays along the Seine, streets fill with local markets and cafe patios open so that visitors can enjoy coffee and croissants outside. Temperatures usually span the 40 to 60 degree range, and afternoon rains are a bit more frequent."  The best kind of shoes to wear to Paris in Spring would be a good pair of rain boots and comfortable sneakers for a lot of walking. (travel.usnews.com)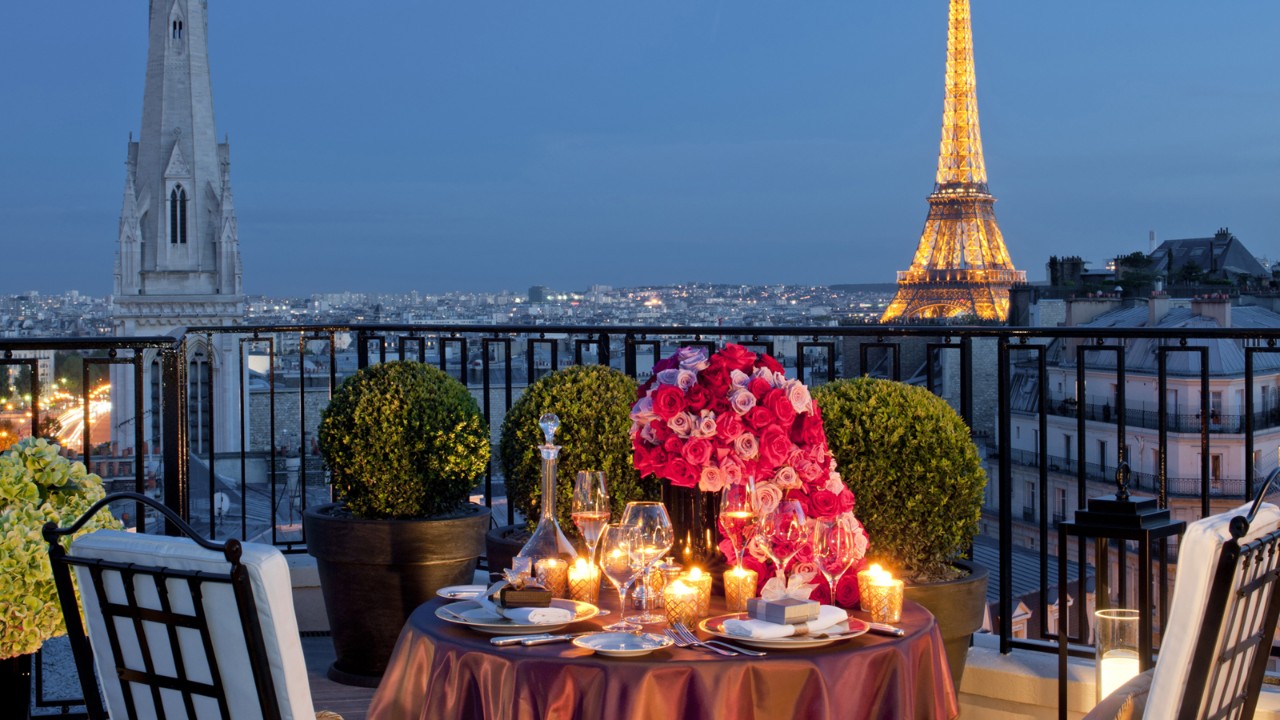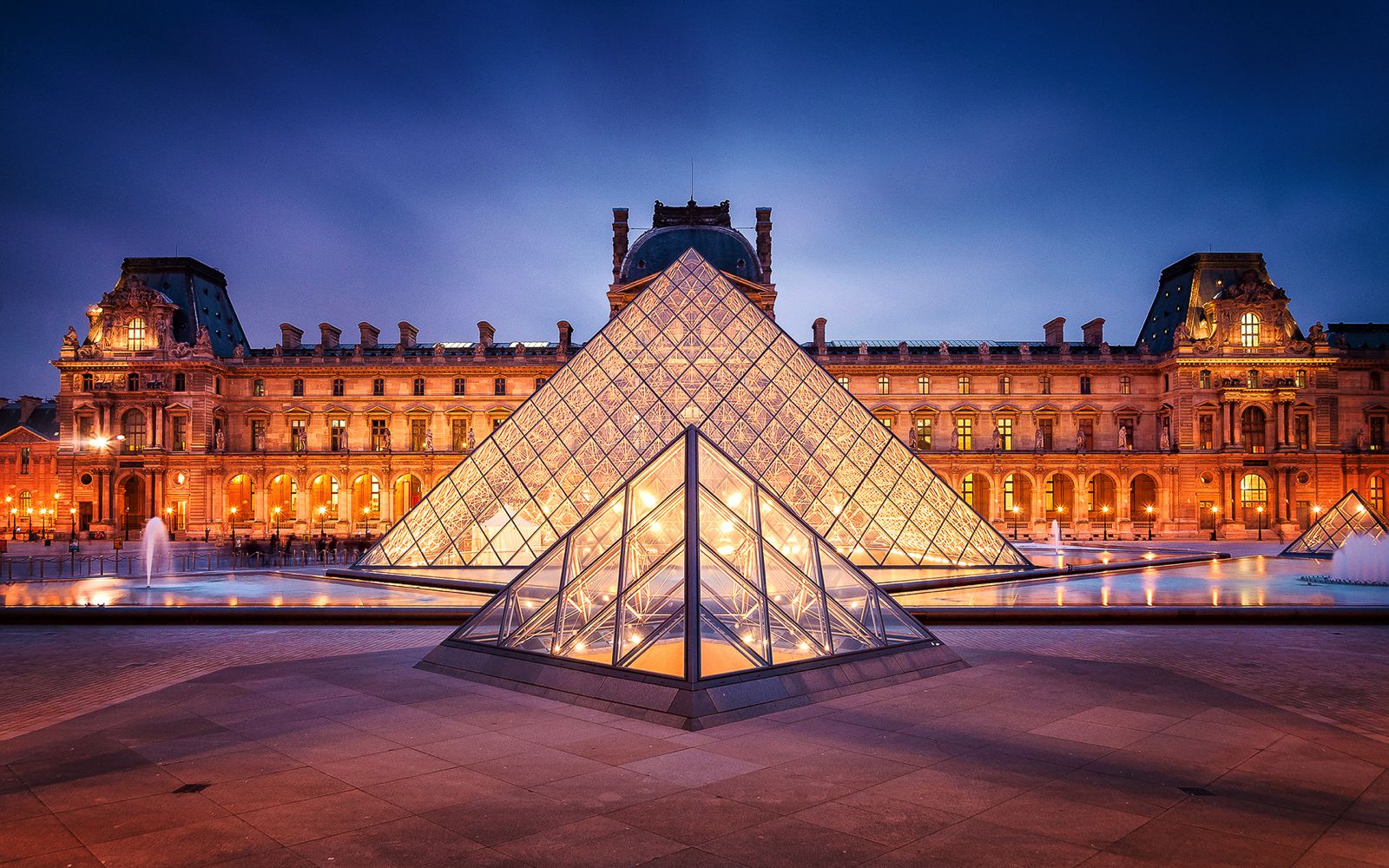 What Shoes Should I Bring to Paris? 
DESTINATION #3 Rio de Janiero
"Why go: Most Carnival crowds will have come and gone by April, and thanks to pleasant weather, hiking through Tijuca National Park and strolling Santa Teresa's charming cobblestone streets become even more appealing." Brazil is notorious for being hot and humid. Strappy sandals and comforable espadrilles are the perfect shoes to take with you.  (travel.usnews.com)
What Shoes Should I Bring to Rio? 
At Wholesale Fashion Shoes, we also carry stylish duffle bags at a very low price!
SOURCES: http://travel.usnews.com/Rankings/Best_Spring_Vacations/
Read More|Posted April 01, 2016 |Categories: |0 Comments
http://www.visitorsdetails.com
Directory World
Here at Wholesale Fashion Shoes, we are always working with bloggers and models who are highly influential in the fashion world. Today we want to showcase Model, Blogger and self-acclaimed fashion addict Yisney Terrero. 
Yisney Terrero modeling our "Yessica" heel in black 
$10.88 AVAILABLE HERE
Yisney Terrero modeling our "Stefania" gladiator boot in tan
$17.88 AVAILABLE HERE
 For more on Yisney Terrero, you can check out her blog and social media pages:
Read More|Posted March 31, 2016 |Categories: |0 Comments
http://www.visitorsdetails.com
Directory World
As many of our blog readers may know, at Wholesale Fashion Shoes we are always trying to come out with styles that are upcoming and hot on the trend. We have many designer inspired heels that are a fraction of the price compared to the designer version hundreds or even thousands more. In this blog post, we want to showcase some designer dupes that give you the same look for much less. 
Achieve the same look with: 

Achieve the same look with: 

Achieve the same look with: 

Achieve the same look with: 
 We hope you enjoyed this blog post, and we have many designer dupes to come. Don't forget to sign up for our e-mail newsletter that comes out every Monday, Wednesday and Friday so you can be the first to know of any new styles we come out with on the site. The newsletter sign up is located on the bottom of the page. 
Read More|Posted March 29, 2016 |Categories: |0 Comments
http://www.visitorsdetails.com
Directory World
With Valentine's Day just around the corner, many of us women still struggle to find the perfect outfit for the occasion. Whether it's looking festive in a casual v-day themed outfit for the office or transforming into a sexy vixen for the nightlife, we've got you covered! Here at Wholesale Fashion Shoes we have a shoe for every single style or look you're trying to achieve. Here are a few style examples featuring some of our favorite Valentine's day appropriate heels and boots!
Look #1: CASUAL AND CUTE VALENTINE
This pink filled look is perfect for someone in school or someone who has more of a casual style. Simply pairing a pink sweater with pink flats creates a look that is sweet, romantic, and valentine's day appropriate. You can even add more pops of pink by accessorizing. By simply tying a pink scarf around your purse, you can instantly make a plain purse festive and Valentine's Day themed. If you want to give your outfit that extra statement piece that makes you standout, the addition of a statement necklace can make a world of a difference and take your look to the next level. 
Items Featured in Look:
Look #2: SOPHISTICATED VALENTINE
This blush toned look is perfect for the office professional who doesn't want to go all out in pink and red.  By utilizing a muted blush tone, you can achieve a festive look in a toned down style. The addition of gold accented accesories and booties also adds to the luxe professional vibe of this structured outfit. 
Items Featured in Look:
Look #3: CASUAL AND EDGY VALENTINE
This look has a chic edge that is perfect for someone who doesn't have a girly and romantic style, but still wants to look festive with pink and blush colors. You don't have to wear a super girly and romantic look to be on theme! By pairing an oversized blazer with a casual v-neck, you still get a edgy high fashion look but in a more casual, wearable way. Leather pants always add an edgy rocker vibe and contrasts with the blush blazer. To give this outfit the pop it needs, it is finished off with silver loafers and a chic tasseled snakeskin bracelet to complete the look. 
Items Featured in Look:
Look #4: OFFICE CUTIE VALENTINE
This deep red work appropriate look is perfect for the office cutie who doesn't need to show a lot of skin and still be sexy. The grey midi skirt paired with a tucked in red sweater shows off all of those curves without the skin. Pair it with a luxurious fur coat to keep this look luxe and professional. Finish it off with a cherry red patent bucket bag and simple d'orsay heels for a sleek and sexy office look. 
Items Featured in Look:
Look #5: FEMME FATALE VALENTINE
This sexy red hot look shows off all your curves in a sexy and sophisticated way. A red bandage mini skirt is always a great way to show off those legs, and creates a sophisticated hourglass look. The just over the knee cut is sexy without being too revealing, and the corset lace up top is the spotlight of this look and is the perfect combo, showing off cleavage in the front. This look is finished off by some sleek and strappy stiletto heels and and "gun" look wallet for that "fatale" finish. 
Items Featured in Look:
Look #6: BREAKING HEARTS EVERYWHERE
This gorgeous and sexy look is fit for a Valentine's Vixen. You'll be breaking hearts everywhere in a full lace top and bodycon skirt with lace sides. Lace is something that is so romantic and sexy you'll get all the attention! This "Love Manual" clutch shows you're a Valentine's expert. Paired with simple gold earrings, you can really bring all the attention to your heels. These sexy chained heels finish off the look in a deep burgundy red color. 
Items Featured in Look:
Read More|Posted February 01, 2016 |Categories: |0 Comments
http://www.visitorsdetails.com
Directory World
Here at Wholesale Fashion Shoes, we are always striving to keep up with the latest trends and hottest styles. We love to see what celebrities are wearing on and off the red carpet and how we can replicate that look for our customers. In this post, we wanted to share some celebrity inspired looks featuring our shoes, that you can take inspiration from and create with pieces from your own wardrobe. Shopping on a budget doesn't mean you have to compromise style!
In this first celebrity inspired look inspired by Fifth Harmony starlet, Leigh Anne Pinnock, she utilizes a bright pop of mustard combined with a neutral vest to really make her outfit pop. She makes the look more casual and wearable and balances out the long structured vest with distressed jeans. She polishes off the entire look with classic black pointed toe heels. 
Achieve the same look with: 
This second celebrity look is inspired by beautiful model Lily Aldridge. We are in love with this edgy and effortlessly stylish airport look she has put together. The camo jacket and white tank gives off an edgy thrown together look, and the polished belted black jeans gives the look more shape and structure. She finishes off the look with a pair of grey booties, which complements the color scheme of the whole look very well.
Achieve the same look with: 
MOSH1 BOOT $13.88
In this third celebrity inspired look inspired by Taylor Swift, she utilizes colorblocking in fall colors. She makes the equestrian look more fun and wearable. She completes the look with a pair of dark burgundy boots.
Achieve the same look with: 
In this last celebrity inspired look inspired by model Cara Delevinge, she goes for an edgy look with her embroidered bomber jacket. She turns up the edge with leather pants and chain detailed booties. 
Achieve the same look with: 
Read More|Posted January 28, 2016 |Categories: |0 Comments
http://www.visitorsdetails.com
Directory World
Today we wanted to introduce our blog readers to our YouTube channel. We will be updating frequently with fashion, lifestyle and DIY videos. Our goal is to provide our customers a better look at our shoes and accessories and how to style them as well. To stay updated with our YouTube channel, please take a moment to go to our page and Subscribe. This way, you will be notified every time a new video comes out and can be the first to get a look at our most exclusive styles.
Click Below To Visit:
Read More|Posted December 01, 2015 |Categories: youtube |0 Comments
http://www.visitorsdetails.com
Directory World
Announcing the launch of our NEW online store! Check out our new inventory, photography and all new shopping features. 
Read More|Posted December 11, 2013 |Categories: Welcome |55 Comments